Luna Apothecary Relaxing Milk Bath Soak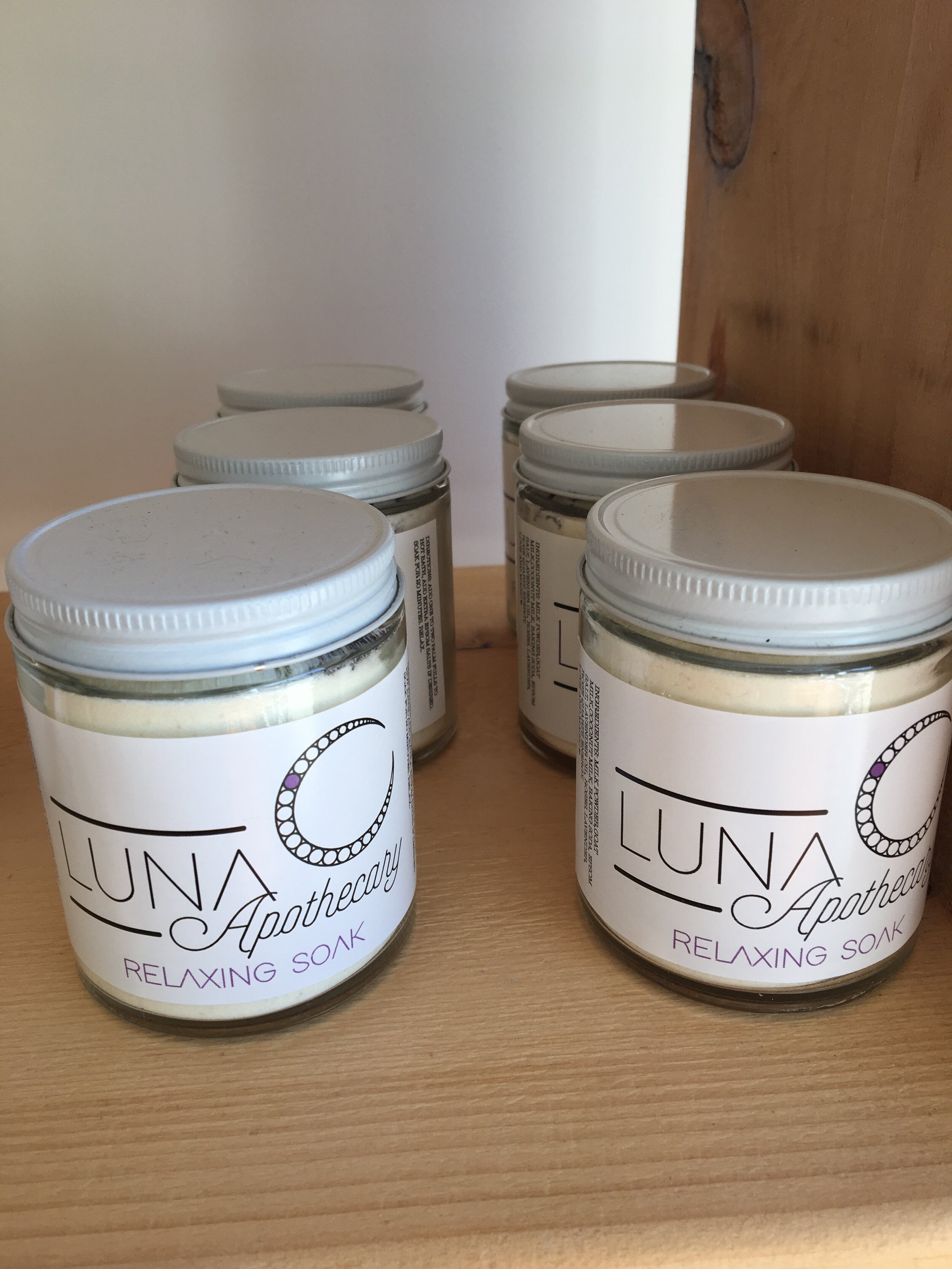 Luna Apothecary Relaxing Milk Bath Soak
Luna Apothecary's Relaxing Milk Bath Soak soothes the skin while providing relief from stress and anxiety. Handmade in small batches. Reiki charged for extra magic.
Instructions:
Dissolve a generous amount of milk bath in a bathtub of warm water. Relax, and enjoy!

Ingredients:
Lactic acid: great humectant and helps the skin to retain water. Acts as an exfoliator to the skin, leaving it softer and rejuvenated. Stimulates collagen production. (Our bodies produce this acid in every day activity!)
Lavender aromatic nervine: improves complexion, aids in dry skin, relaxes the senses, improves sleep, and aids with stress and anxiety.