Luna Apothecary Goddess Sugar Scrub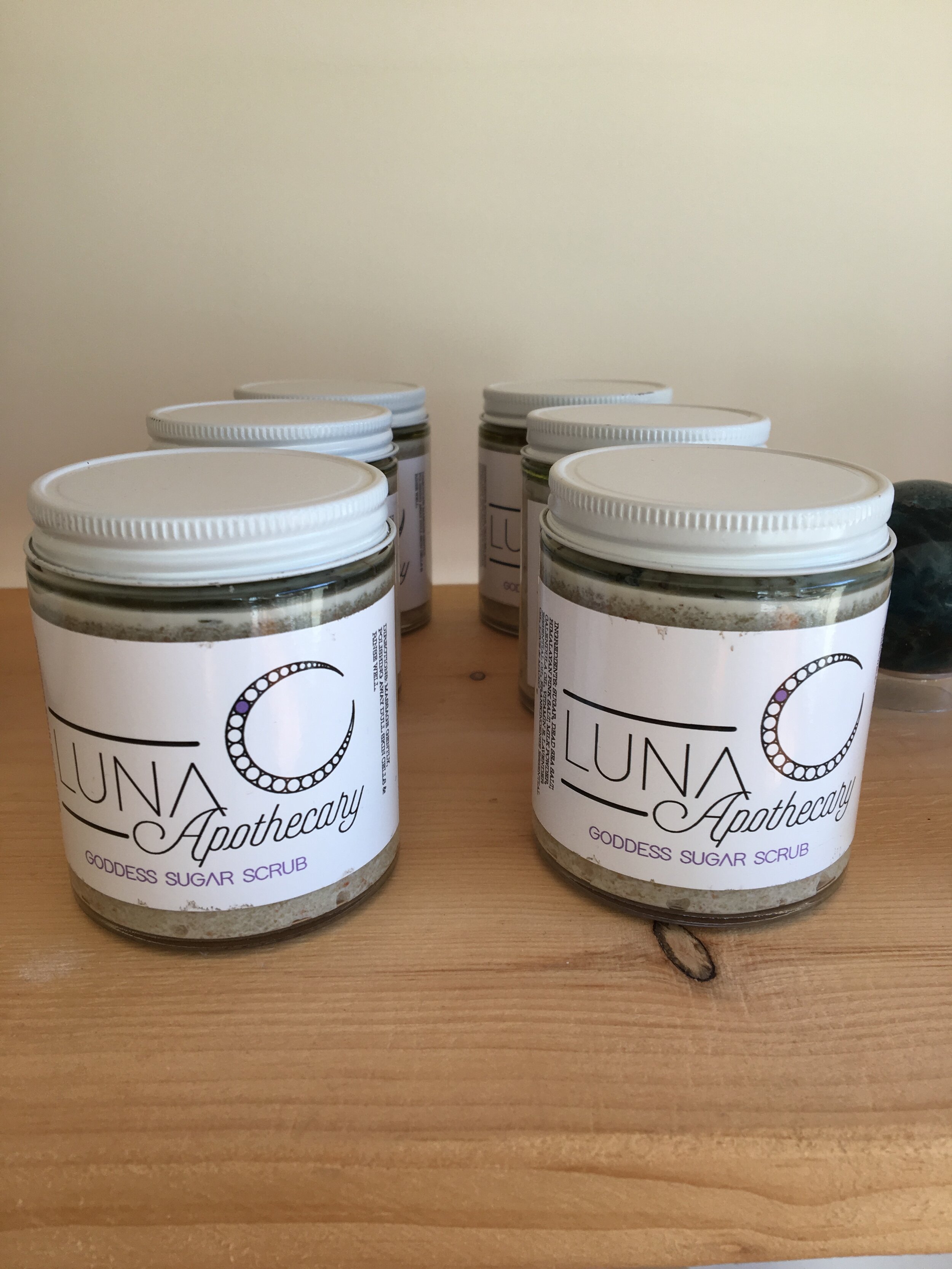 Luna Apothecary Goddess Sugar Scrub
Luna Apothecary's Goddess Sugar Scrub includes ingredients to provide maximum skin relief, and acts to both exfoliate and soothe lingering skin conditions while kick-starting your circulatory and lymphatic systems. Handmade in small batches. Reiki charged for extra magic.
Ingredients:

CALENDULA : helps inflamed skin, rashes/itchiness, burns/sunburns, scratches, moved lymphatic stagnation
LAVENDER: calms skin, helps dryness, burns/cuts, improves eczema
FRANKINCENSE: helps cuts/scraps/burns, reduces scarring, relieves itching.

LACTIC ACID: great humectant and helps the skin to retain water. Acts as an exfoliator to the skin, leaving it softer and rejuvenated. Stimulates collagen production. (Our bodies produce this acid in every day activity!)
DEAD SEA SALT: purifies pores, smooth wrinkles, calms itchy skin, softens rough and dry skin, increases circulation.
HIMALAYAN PINK SALT: anti-inflammatory, anti-bacterial, can be absorbed through skin with added benefits of minerals and detoxifying. Improves circulation.